Content Ingestion Network. The only Reverse CDN.
Filestack's Content Ingestion Network accelerates uploads, resumes transfers, and prepares content so it reaches your application every time.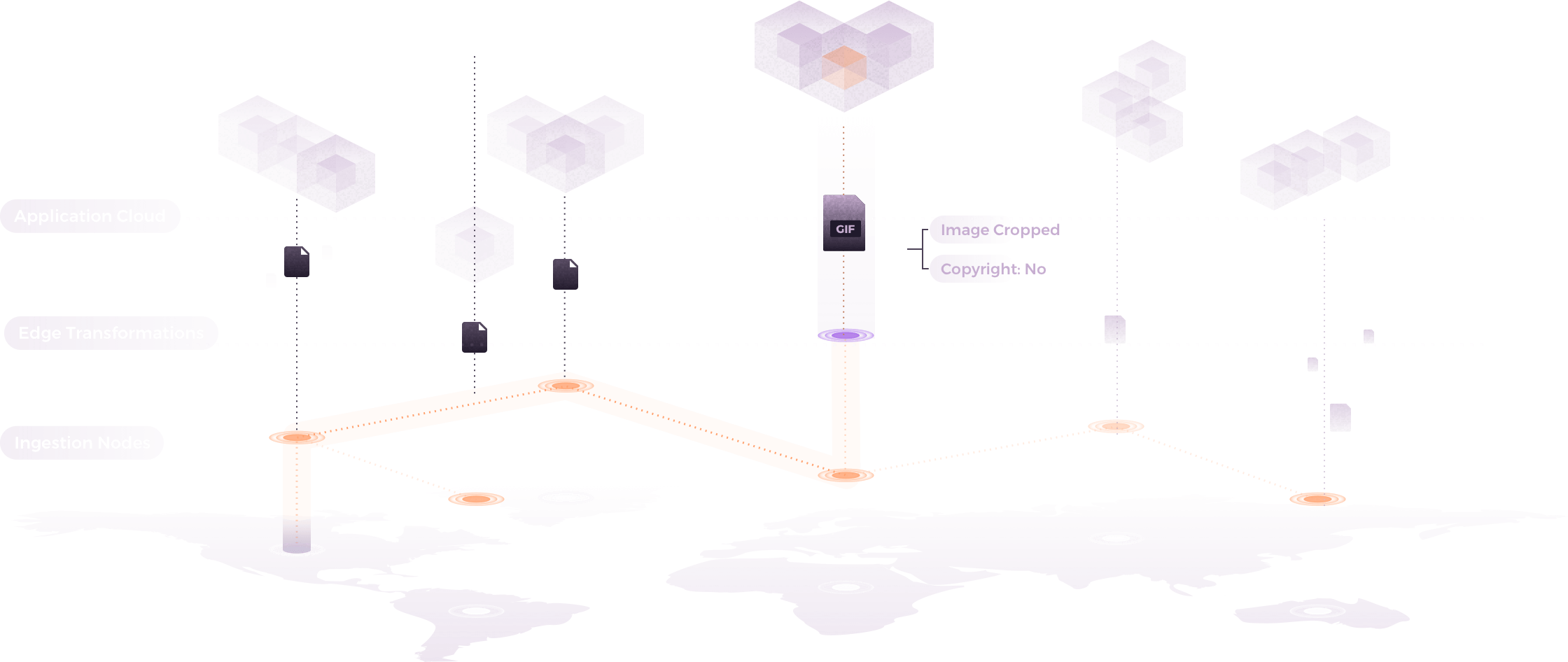 Faster Ingestion
Uploads begin with finding Filestack ingestion nodes closest to each user, dramatically improving reliability and speed.
Edge Transformations
Files are transformed, filtered, tagged, optimized and catalogued as they are transferred to the cloud.
Optimized for delivery
Your app receives the file already in the exact state it expects up to 10x faster than traditional network uploads.