Increase Mobile File Upload Performance with Filestack Intelligent Ingestion
Filestack Intelligent Ingestion was built with reliability in mind. Failed uploads often occur because of flaky networks, inconsistent connections, or inadequate bandwidth. FII is an innovative technology that automatically responds to challenging upload conditions to ensure your uploads get to their final destination, giving you peace of mind.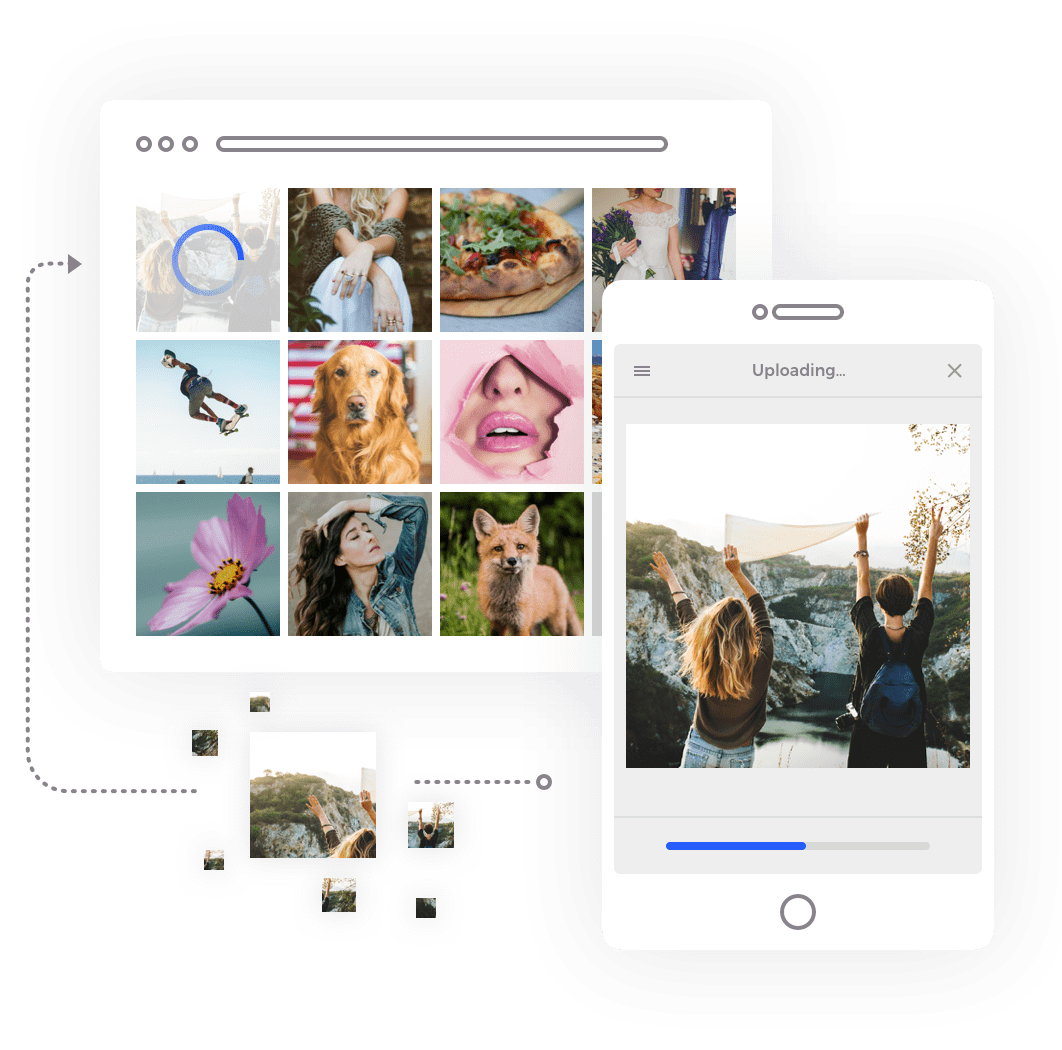 Large File Uploads - Large files can be chunked as small as 32 kilobytes to ensure upload success across any device, browser, or network condition.
Congestion Control - Our world class upload API automatically adapts to poor network conditions and adjusts chunk sizes to ensure delivery.
Multipart / Resumable Uploads - Pick up exactly where the upload left off, whether due to an intentional pause or your upload being interrupted.